Split Large Attachments Outlook PST Files With No Data Loss !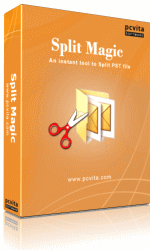 Oversized PST files create various problems due to which Outlook users face issues to handle data as well as such files puts the users in slow performance of Outlook client. It is better to keep PST file's size small all the time via implementation of viable process to split large attachments Outlook. To execute process to divide large PST files, we produced Split Magic Tool. This software offers to divide large PST files into multiple pieces with no data loss or modification. On the other hand, users can easily crave up the large PST file size via different option for PST file size division.
Split large Attachment Outlook just follows few step
Effortlessly Split all Mailbox folder emails, calendars, journals etc
Smoothly runs on all windows editions
Support Outlook ANSI/Unicode file format
Different Commands For Users Ease
Split By Date: With this option Outlook users can divide large PST files into multiple pieces without making changes in original properties and attributes of PST files within specific date range.
Split By Year: This command is useful for those who want to split their PST files created within a year along with optimization of procedure to split large attachments without any modification
Split By Size: To split large attachments Outlook 2010, Outlook 2007, Outlook 2003 etc as per the size limit, this command should utilize by Outlook users, with this tab users can divide PST files as per their convenience
Follow Trial Version Before Purchasing Licensed Tool
Outlook users those are in need to check out features of software before purchase can utilize free utility that has expertise to split 50 PST items without any destruction in the original protocols of PST elements.
Satisfied With License – Purchase Licensed Utility
If you are happy with the services of our viable product to split large attachments Outlook then, choose the license of software as per your requirements for safe, easy, and, instant PST file division Just Pay $49.