PST to Word Conversion - Consummate Path to Switch PST to Word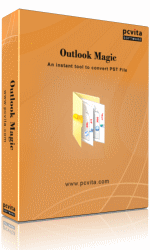 Outlook and MS Word both are two high fidelity applications with apparently no relation, one is popular for high class emailing and other is renowned for rich documentation. Often, it proves simple to archive word document with better efficiency than Outlook PST files. However, demonstration purposes demand MS Word instead of Outlook.
Moreover, MS Word allows for rich text formatting which Outlook is certainly lacking in. PST to Word converter is designed, in demand of many of such aforementioned motives that can convert your emails in PST to Word file format securely and efficiently.
Download the PST to Word Converter to groom your Outlook Emails into Word Files!
Download PCVITA Outlook Magic, a PST to Word converter free and learn more on how to convert PST to Word and other file formats. It will convert only 15 items of every PST file. Take away your licensed copy in 49 USD along with 24x7 consistent online chat assistance.
Outlook PST to word converter, PCVITA Outlook Magic converts PST files in Rich Text Format (rtf) which can easily edited and modified in MS word and other RTF supported applications. PST to word conversion is of great utility as it allows you for cost-effective archival solutions, demonstration needs and rich formatting needs for mail forwarding motives. Endless scenarios with endless utilities. The list goes on!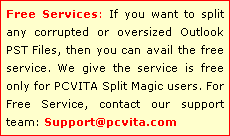 Other Recommended Tools:

PST Magic™
Merge & Split numerous large PST file in proper manner. Read More - PST Merge Unicode

Split Magic™
Easily Split large PST File by date,size and year. Read More - Split PST Unicode

Archive Magic™
Get secure back up of MS Outlook emails in proper manner. Read More - PST Archive Unicode
vCard Magic™
For transfers VCF to PST contacts and PST contacts to VCF. Read More - VCF Converter Unicode

NAB Converter™
Great way to carry the conversion from Novell contacts to Outlook. Novell contacts to Outlook