PST to RTF Conversion Software: Move Beyond Outlook Borders!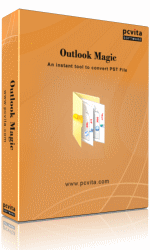 Provide your Outlook mail files rich text formatting just as you do in your enterprise documents and brochures. Dilute all Outlook mail formatting constraints with PCVITA Outlook Magic, a PST to RTF converter is what it known for. Give your mails unique and rich design spirits, convert Outlook personal folder (.pst) mails to Rich Text Format document supported by MS Word and other open source document editing apps and qualify your documents there. Simple as it sounds, besides this PST to RTF converter cut your archival cost to considerable levels as RTF files are lightweight when compared to PST files.
If you are here to convert any email in Outlook PST to RTF format then we provide you with best means to do this.
Download PST to RTF Conversion Tool for Scrupulous PST to RTF Conversion!
PCVITA Outlook Magic gives you the free demo version to convert Outlook PST to RTF once. Demo will convert only first 15 items of each PST file. want to purchase the full package, pay $49 only.
PST to RTF conversion is the process to change the Outlook emails in PST to RTF file that can be used to edit you emails with more rich options of email editing. The MS Outlook does not have the options to enhance you emails or you cannot edit them effectively. So, with Outlook conversion tool which is a great PST to RTF converter, you can easily open your emails on RTF format and save it for further usage.
Here you can select any number of emails that you to upgrade with extra effects to change it from PST to RTF file format. The PCVITA Outlook Magic software that facilitates PST to RTF conversion and allows you convert PST to TXT files for simple editing, PST to VCF files for converting contacts in MS Outlook, PST to EML files to create a backup of all Outlook emails, PST to MSG files to extract single email and save it etc. This stand-alone Outlook PST to RTF converter provides you multiple conversion options a-part from PST to RTF simultaneously. Don't delay any more and make a online payment for full version.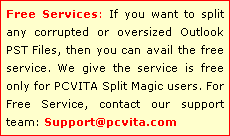 Other Recommended Tools:

PST Magic™
Make easily for merge multiple PST & split multiple PST. Read More - PST Merge to Outlook

Split Magic™
Easily Split large PST File by date,size and year. Read More - Split PST to Outlook

Archive Magic™
Make easily to archive Emails & make backup PST emails. Read More - PST Archive to Outlook
vCard Magic™
Make easily to Convert VCF to PST & PST contacts to VCF. Read More - VCF Converter to Outlook

NAB Converter™
Either convert GroupWise contacts to Outlook or vCard with GroupWise to PST converter