Get PST Split license and Split Unlimited PST file!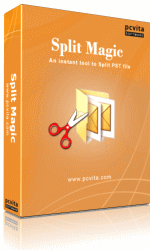 PST Split license of PST Split Software offers you the best and perfect solution to break large Outlook PST files into multiple small size PST file. Initially size of Outlook PST file increases and heavy, at this stage many problems occurred and you searching a solution to solve this problem. At that situation PST Split tool with PST split license can quickly split these file in three modes such as:
PST Split license Split PST by date
PST Split license Split PST by size
PST Split license Split PST by year
PST split license: A good option to split PST files
Outlook is very easy and simple to use, due to large size of PST file it is lengthy in use and so you are finding a solution to remove this issue. PST split license software is only option to resolve your problem. Splitting PST files with PST Split license version of software is so quickly that you cannot imagine.
PST Split license is Better Opportunity: PST Split license software split numerous type PST file into many piece of PST file in a fraction of second. Demo version of this software split first 50 items at once. If you are faith to purchase full version of this software, you have to pay a negligible amount $49 only.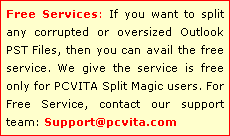 Other Recommended Tools:

PST Magic™
Split & merge your large PST file by date, & by size.
Read More - PST Merge Process
vCard Magic™
Easy to install & simple to convert PST to VCD & VCD to PST. Read More - VCF Converter Process

Archive Magic™
Application is highly spontaneous email archiving key. Read More - PST Archive Process

Outlook Magic™
Easy to install & simple to convert PST to non-PST format. Read More - PST Converter Process

NAB Converter™
Change Novell GroupWise contacts into vCard or Outlook contacts. Novell Contacts Converter