Simple and Unique way for splitting PST files!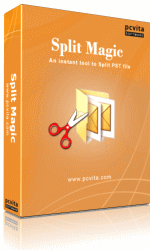 Do you know PST split infinitive software split infinite number of PST file in a fraction of second and save split data file in separate folder, easy to handle and manage. PST Split infinitive tool splitting large multiple file into different method as you like, you can split in equal size PST file, split into reach year separate folder file. These methods are given below:
PST Split infinitive by date
PST Split infinitive by year
PST Split infinitive by size
Split infinite PST file using PST split infinitive!
PST split infinitive split heavy size PST file into several small parts to make it easier to handle Outlook, divide PST file increase the performance of Outlook. Using this PST Split infinitive software you can simply split any huge size of PST file into multiple PST file that are help us to save your valuable time. Using this software you can simply split up large PST file into multiple equal size PST file.
Features of PST Split Infinitive
Split PST file by each year
Split each Meta data (cc, bcc, to, etc) into equal size
Split Outlook PST email folders (inbox, outbox, draft, sent items).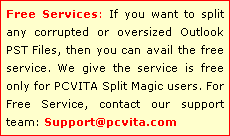 Other Recommended Tools:

PST Magic™
Excellence tool combine as yet split PST file. Read More - PST Merge in Outlook 2007
vCard Magic™
Excellence tool to add vcard contacts into Outlook and vise versa. Read more - VCF Converter Tool

Archive Magic™
Excellence tool archiving PST emails & make emails backup. PST Archive in Outlook 2007

Outlook Magic™
Excellence tool change PST to non-PST format. Read More - PST Converter in Outlook 2007

NAB Converter™
Shift contacts from Novell GroupWise to Outlook contacts. Get GroupWise Contacts Converter